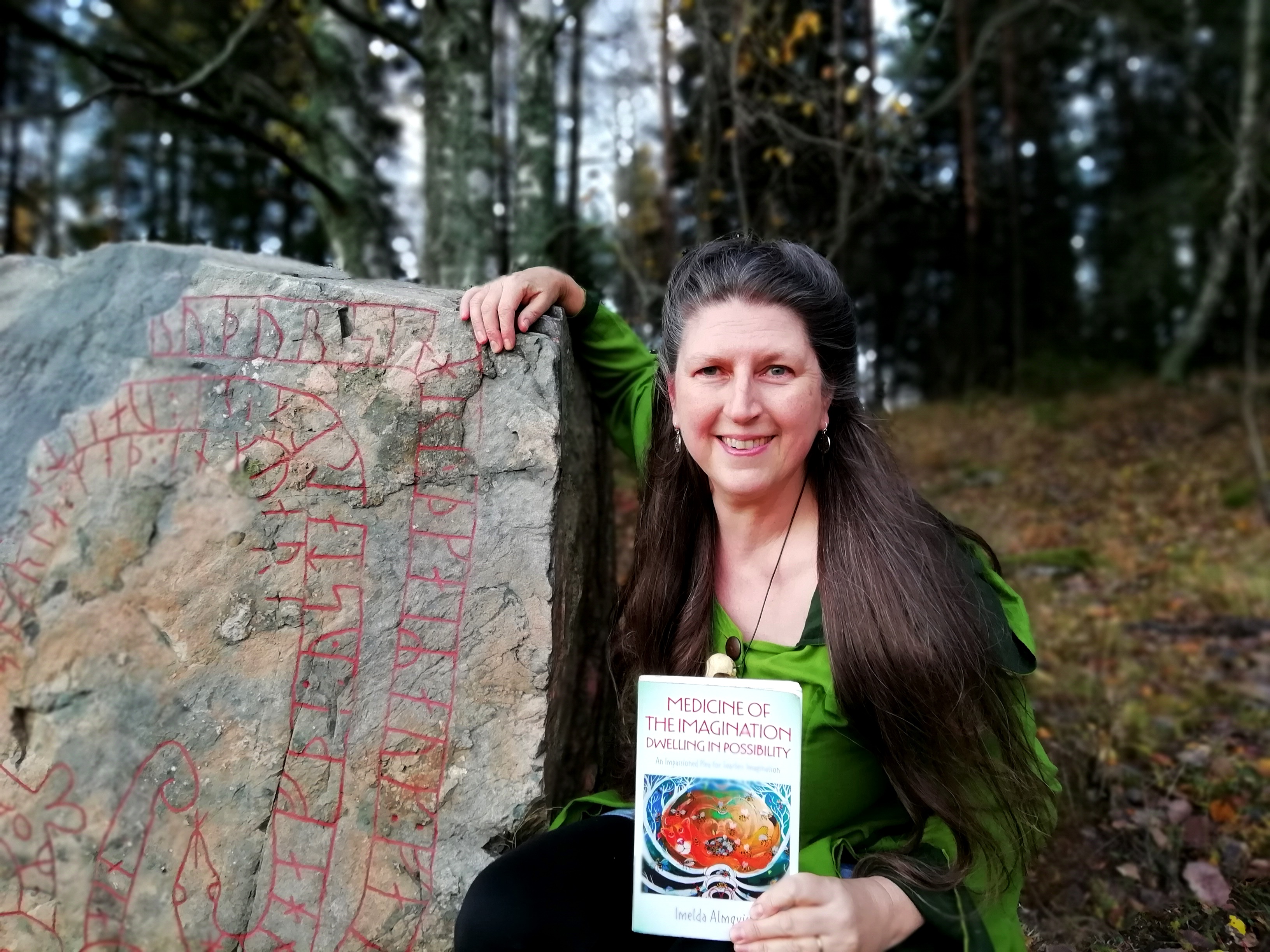 Imelda Almqvist is an international teacher of Sacred Art and Seidr/Old Norse Traditions (the ancestral wisdom teachings of Northern Europe). She has published three books: Natural Born Shamans: A Spiritual Toolkit for Life (Using shamanism creatively with young people of all ages) in 2016, Sacred Art: A Hollow Bone for Spirit (Where Art Meets Shamanism) in 2019 and Medicine of the Imagination - Dwelling in possibility (an impassioned plea for fearless imagination) in 2020. She has presented her work on both The Shift Network and Sounds True. She appears in a TV program, titled Ice Age Shaman, made for the Smithsonian Museum, in the series Mystic Britain, talking about Neolithic arctic deer shamanism. She is currently finishing up her fourth book, about the pre-Christian spirituality of The Netherlands and Low Countries. She has already started her fifth book: about the runes of the Futhark/Uthark. Her response to the 2020 pandemic was starting an on-line school on Teachable called Pregnant Hag Teachings, to make more of her classes available on-line.
http://www.shaman-healer-painter.co.uk/
The Norns in their whirling well of water stepping forward with their knowledge
My mind was blown with Imelda's story of the runes- it just hit me in heart deep within me it made so much sense like a coming home. I was truly wowed by it
My favourite moment? Too many to mention
Working alone, in pairs, in ceremony a deeply immersive experience diving deep into this well of knowledge
Don't hesitate jump into that well! 
-Lyn Hill, UK
"Imelda is a strong and articulate teacher, generous with her knowledge and facilitates these ancient practices in a safe and supportive environment. Her willingness to come to the US to share this wisdom is a gift, and I eagerly anticipate her future teachings." 
-Shana Kestrel, US, https://the-kestrel-nest.com/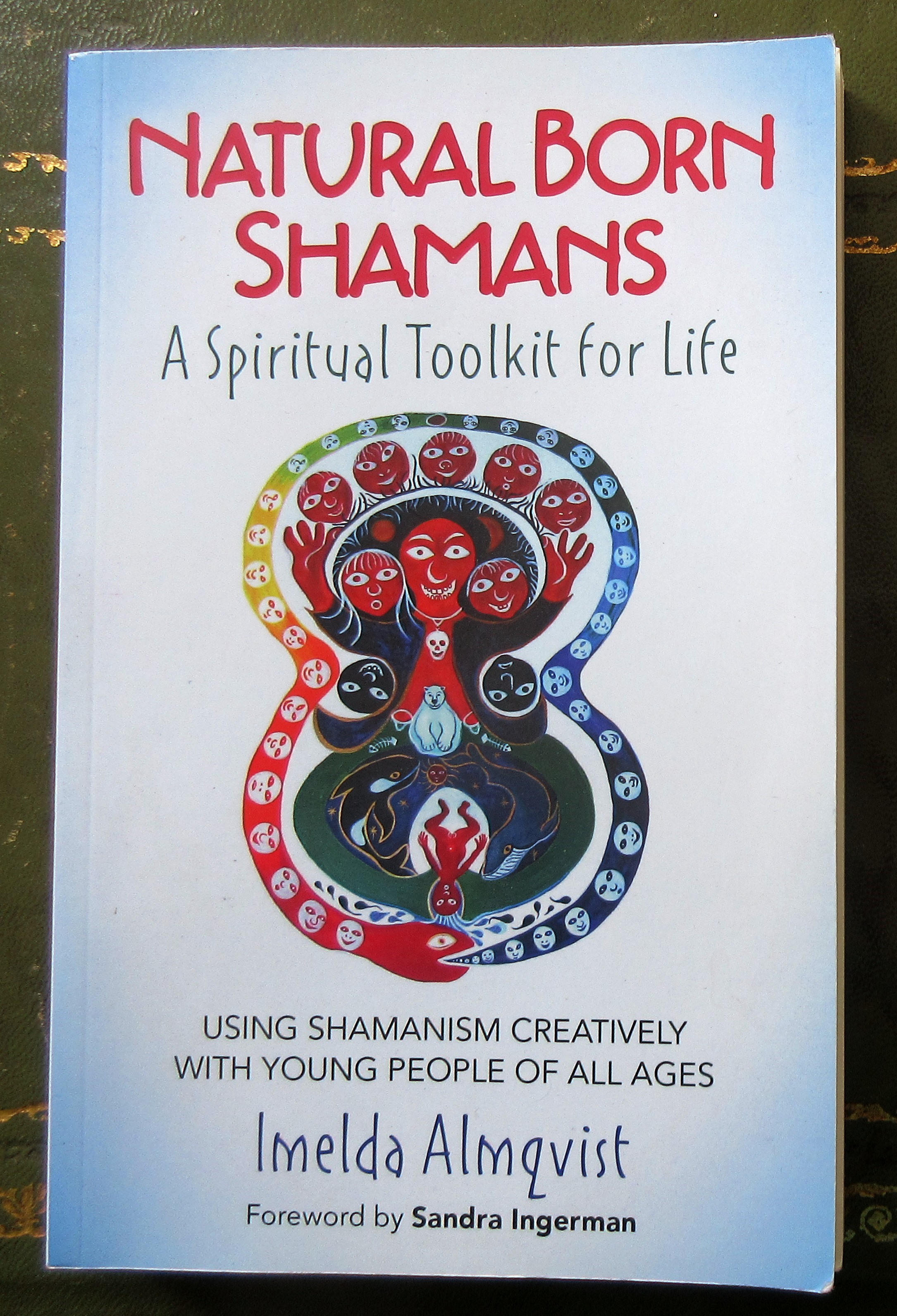 All my books are available through amazon.com and amazon.co.uk!
Use this block to showcase testimonials, features, categories, or more. Each column has its own individual text field. You can also leave the text blank to have it display nothing and just showcase an image.
They can also be ordered through any local bookstore!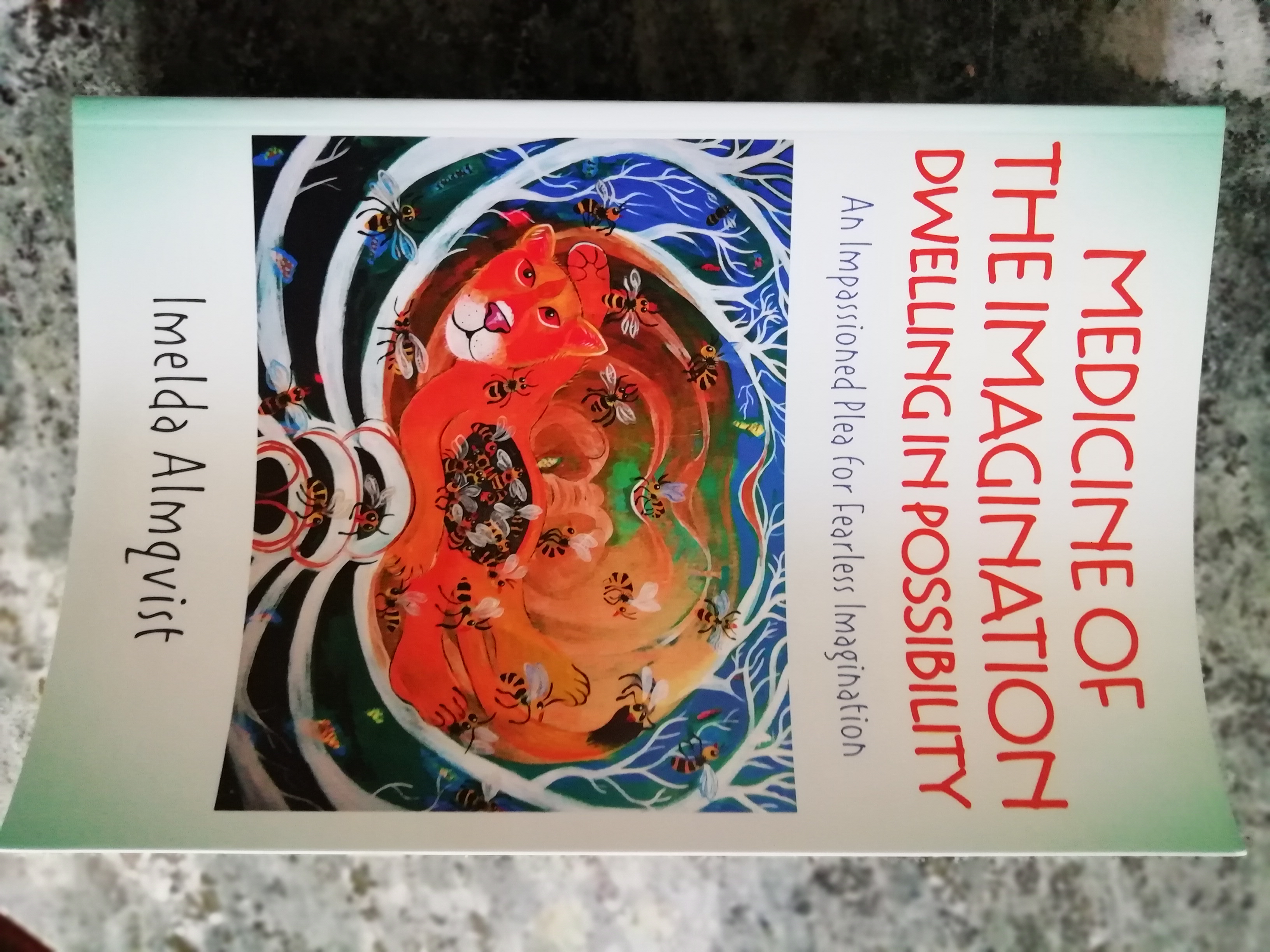 Signed copies can be ordered through my website: http://www.shaman-healer-painter.co.uk/
Example Image with Text
Use this Image with Text block to balance out your text content with a complementary visual to strengthen messaging and help your students connect with your product, course, or coaching. You can introduce yourself with a profile picture and author bio, showcase a student testimonial with their smiling face, or highlight an experience with a screenshot.
Example Featured Products
Showcase other available courses and coaching products you're selling with the Featured Products block to provide alternatives to visitors who may not be interested in this specific course.
EXAMPLE