Meet the Pregnant Hag!
FREE Welcome Webinar for the Teachable Students of Imelda Almqvist
WOW!!! Holy Wow!!  So much coming out of this teaching...Yesterday was something other which led me to joining class late, so I couldn't properly comment until now...and I just wanted to say WOW! I am getting so much from this teaching...the timing is perfect and the reminders that she has been both whispering and then of course when I don't heed...screaming and crashing into my life and me...feeling both her destruction and creation in my life and in the world...I shall sit with her more ...but Yes Everything even connections I felt and understood in the past as necessary Hagal forces and seeing the twists and turns...earthquakes and after tremors to the life I live...and the one I live now in the world I live in now....so much running through my head....But mostly both gratitude to the pregnant hag and her wisdom both as a guiding FORCE and something that resides in me and to you for your continued guidance and wisdom...You are a wealth of information. Thank you dearly
Sandra Price, US
Imelda Almqvist is an international teacher of Sacred Art and Seidr/Old Norse Traditions (the ancestral wisdom teachings of Northern Europe). She has published three books: Natural Born Shamans: A Spiritual Toolkit for Life (Using shamanism creatively with young people of all ages) in 2016, Sacred Art: A Hollow Bone for Spirit (Where Art Meets Shamanism) in 2019 and Medicine of the Imagination - Dwelling in possibility (an impassioned plea for fearless imagination) in 2020. She has presented her work on both The Shift Network and Sounds True. She appears in a TV program, titled Ice Age Shaman, made for the Smithsonian Museum, in the series Mystic Britain, talking about Neolithic arctic deer shamanism. She is currently finishing up her fourth book, about the pre-Christian spirituality of The Netherlands and Low Countries. She has already started her fifth book: about the runes of the Futhark/Uthark. Her response to the 2020 pandemic is starting an on-line school on Teachable called Pregnant Hag Teachings, to make more of her work available on-line.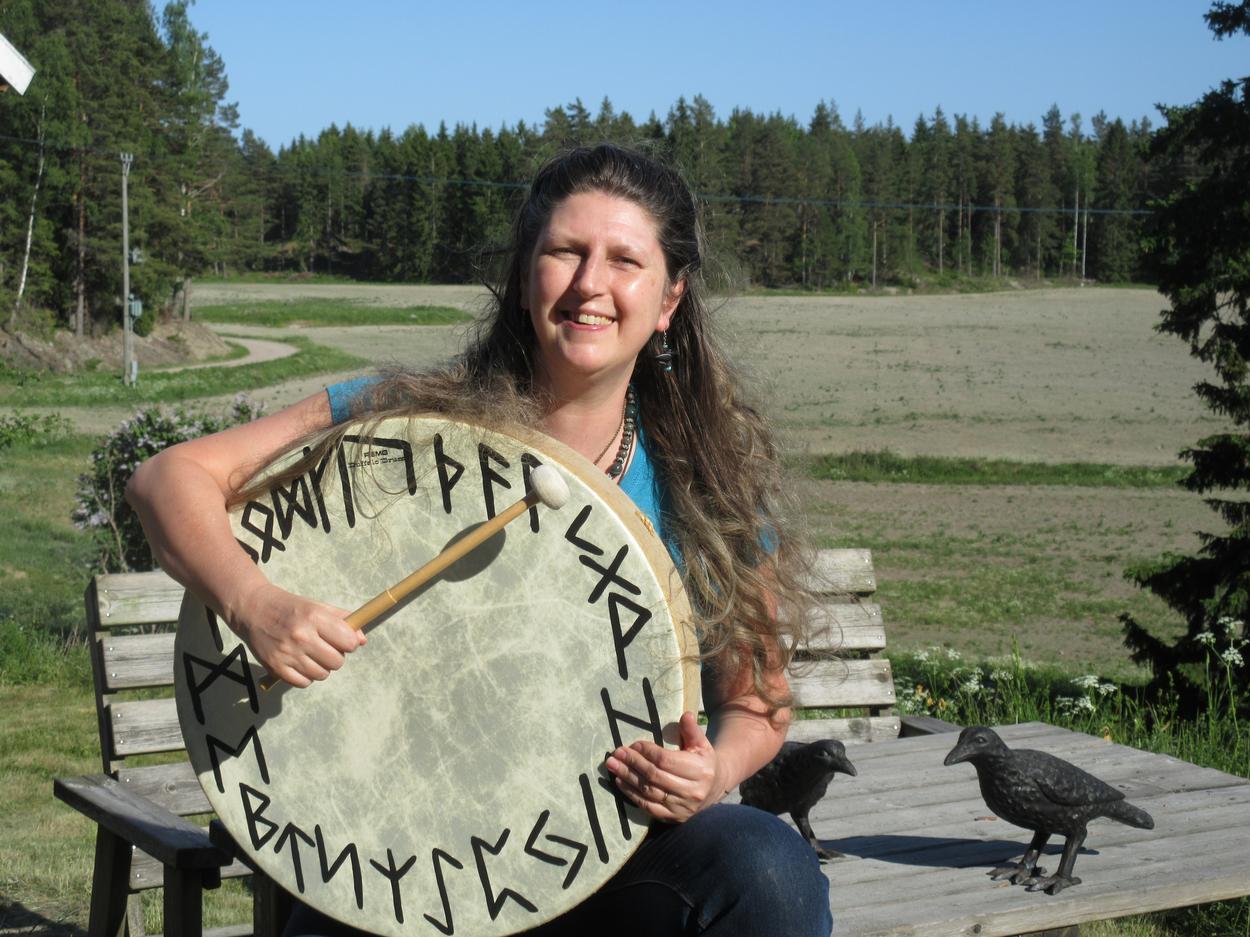 Featured Courses
I'm so happy to offer these upcoming classes and celebrations.
Please consider joining me in these next upcoming courses and events.