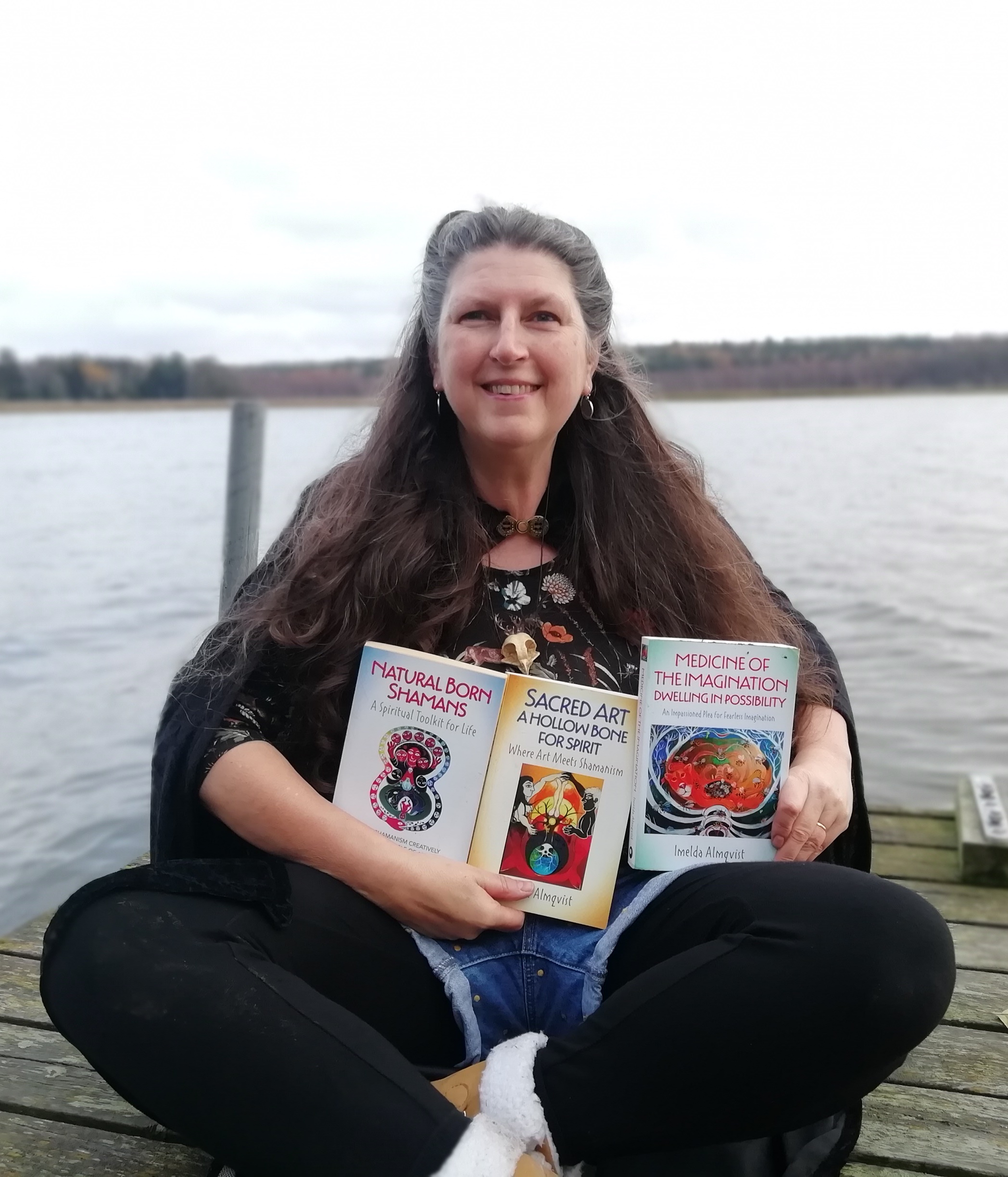 During the First Lockdown in 2020 I recorded six webinars (in partnership with Christian Thurow) dedicated to using runes and sigil work in magical ways for personal protection!
The recordings of all six webinars remain available here on PHT. Here is a list of them in chronological order:
#1 MAKING RUNIC VACCINES AND SIGILS
#2 THE TEACHINGS OF TYR – SPIRITUAL WARRIOR GOD AND RUNE
#3 BJARKA-BERKANA: THE TEACHINGS OF THE BIRCH TREE
#4 SOL & ALFRODULL: THE DAUGHTER OF THE SUN
#5 THE HORSE RUNE: PARTNERSHIP – SOUL CONDUCTOR – MYSTERIOUES TWINS
#6 HAGAL: RUNE OF SUDDEN CATACLYSMIC CHANGE (ALSO RUNE OF WITCHCRAFT)
Enroll to watch this webinars in your own time, any time!
Imelda
BIO
Imelda Almqvist is an international teacher of Sacred Art and Seidr/Old Norse Traditions (the ancestral wisdom teachings of Northern Europe). She has published three books: Natural Born Shamans: A Spiritual Toolkit for Life (Using shamanism creatively with young people of all ages) in 2016, Sacred Art: A Hollow Bone for Spirit (Where Art Meets Shamanism) in 2019 and Medicine of the Imagination - Dwelling in possibility (an impassioned plea for fearless imagination) in 2020. She has presented her work on both The Shift Network and Sounds True. She appears in a TV program, titled Ice Age Shaman, made for the Smithsonian Museum, in the series Mystic Britain, talking about Neolithic arctic deer shamanism. Her fourth book, about the pre-Christian spirituality of The Netherlands and Low Countries, will be published in 2022. She is currently working on her fifth non-fiction book: about the runes of the Futhark/Uthark. She is also the author of a series of full colour picture books for children titled The Adventures of the Green Bear. In response to the 2020 pandemic she has opened an on-line school, called Pregnant Hag Teachings, to make more of her classes available on-line.