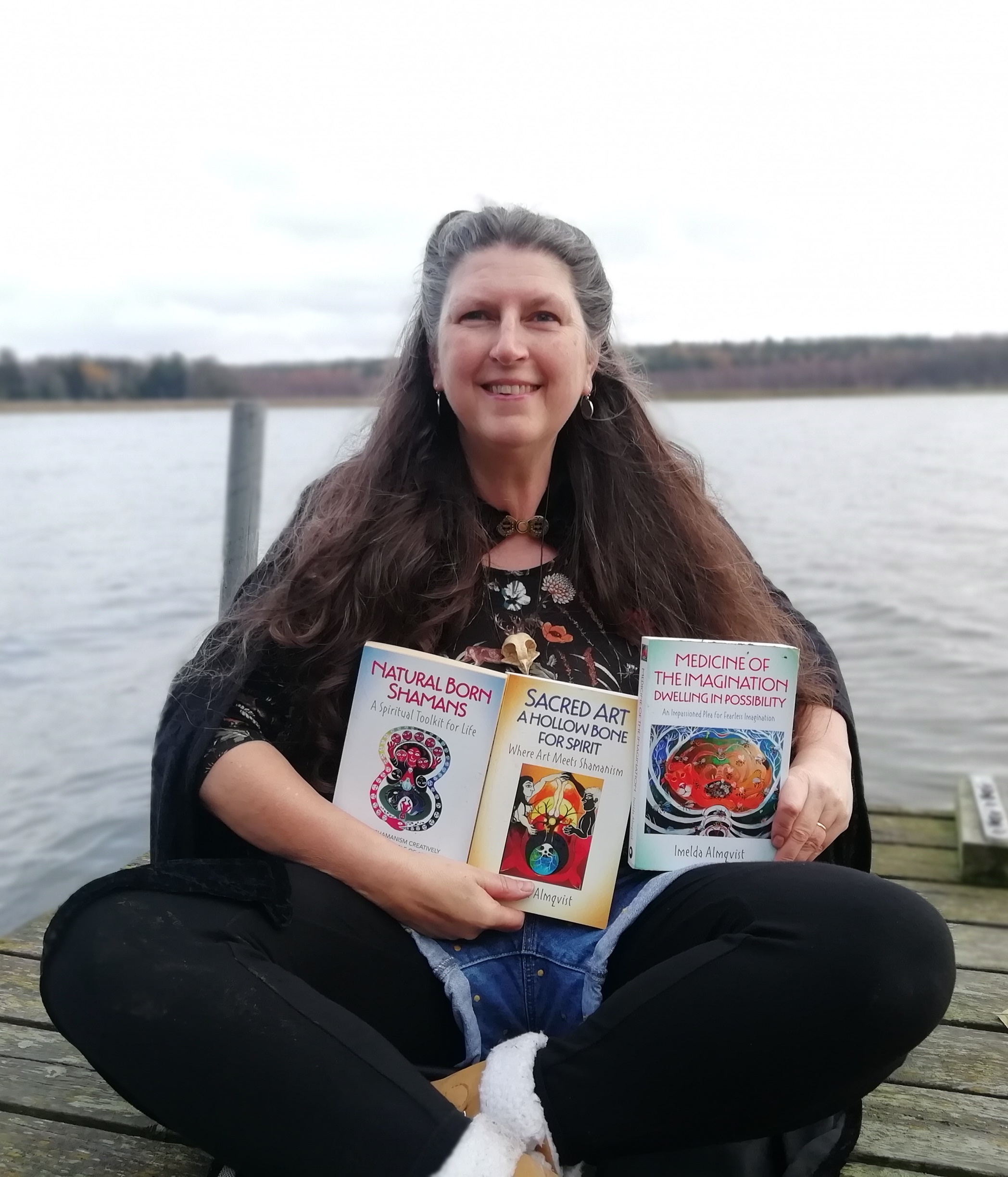 Welcome to Class #4 in my Seidr Webinar Series!
The ancient text Fjölsvinsmal in the Poetic Edda tells us that there is a Mountain of Healing or Medicine Mountain in Norse Shamanism where a mysterious goddess resides, surrounded by Nine Maidens or Disir (female ancestral spirits).
Climbing this mountain can bring healing miracles, no matter how ill or "dis-eased" a person is.
In 2016 the Nine Maidens of Lyfjaberg called me to undertake an apprenticeship with them. This art film describes some of my sacred journey and pilgrimage up the Mountain. I hope this will inspire others to climb Lyfjaberg in search of healing, wholeness and holiness.
In this class we meet the Norse Disir (Deified Female Ancestors) and we climb the Mountain of Healing!
And I invite all of you to also check out my three previous Seidr classes here and of course my Healing The Witch Wound Series here at Pregnant Hag Teachings!
Wild Blessings! Imelda
BIO
Imelda Almqvist is an international teacher of Sacred Art and Seidr/Old Norse Traditions (the ancestral wisdom teachings of Northern Europe). She has published three books: Natural Born Shamans: A Spiritual Toolkit for Life (Using shamanism creatively with young people of all ages) in 2016, Sacred Art: A Hollow Bone for Spirit (Where Art Meets Shamanism) in 2019 and Medicine of the Imagination - Dwelling in possibility (an impassioned plea for fearless imagination) in 2020. She has presented her work on both The Shift Network and Sounds True. She appears in a TV program, titled Ice Age Shaman, made for the Smithsonian Museum, in the series Mystic Britain, talking about Neolithic arctic deer shamanism. Her fourth book, about the pre-Christian spirituality of The Netherlands and Low Countries, will be published in 2022. She has started her fifth book: about the runes of the Futhark/Uthark. In response to the 2020 pandemic she has opened an on-line school, called Pregnant Hag Teachings, to make more of her classes available on-line.
Example Curriculum
Available in days

days after you enroll

Welcome to this class! Please note that the Zoom link appears under "First Lecture" and the recording is always uploaded under "Second Lecture" on the morning after the class! Imelda
Example Featured Products
Showcase other available courses and coaching products you're selling with the Featured Products block to provide alternatives to visitors who may not be interested in this specific course.