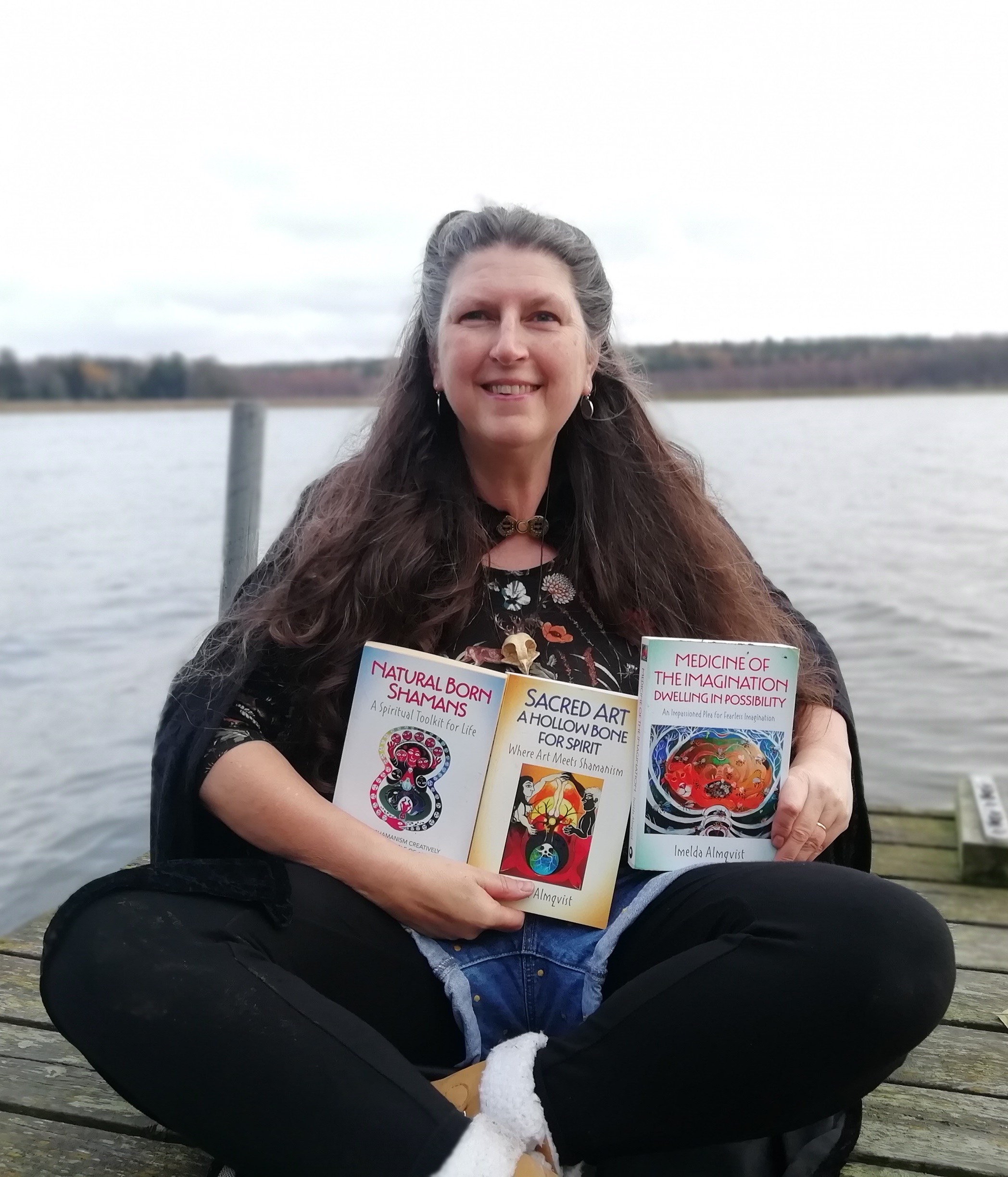 In Class #2 of our one year Foundation Program covering the runes of the Elder Futhark, we meet Runes THURS (also known asThurisaz), ASS (Ansuz) and REID (Raido)!
We start with the basic meanings that all Rune Magicians will agree on and then take our understanding to a more advanced, personal and even mystical level.
Welcome to this course!
Your teacher for this course is Imelda Almqvist, pictured here with her three books (and book number four has just gone into production!)
http://www.shaman-healer-painter.co.uk/
Use this Image with Text block to balance out your text content with a complementary visual to strengthen messaging and help your students connect with your product, course, or coaching. You can introduce yourself with a profile picture and author bio, showcase a student testimonial with their smiling face, or highlight an experience with a screenshot.
BIO Imelda Almqvist
Imelda Almqvist is an international teacher of Sacred Art and Seidr/Old Norse Traditions (the ancestral wisdom teachings of Northern Europe). She has published three books: Natural Born Shamans: A Spiritual Toolkit for Life (Using shamanism creatively with young people of all ages) in 2016, Sacred Art: A Hollow Bone for Spirit (Where Art Meets Shamanism) in 2019 and Medicine of the Imagination - Dwelling in possibility (an impassioned plea for fearless imagination) in 2020. She has presented her work on both The Shift Network and Sounds True. She appears in a TV program, titled Ice Age Shaman, made for the Smithsonian Museum, in the series Mystic Britain, talking about Neolithic arctic deer shamanism. Her fourth book, about the pre-Christian spirituality of The Netherlands and Low Countries, will be published in 2022. She has started her fifth book: about the runes of the Futhark/Uthark. In response to the 2020 pandemic she has opened an on-line school, called Pregnant Hag Teachings, to make more of her classes available on-line.
Website:  
www.shaman-healer-painter.co.uk
Example Featured Products
Showcase other available courses and coaching products you're selling with the Featured Products block to provide alternatives to visitors who may not be interested in this specific course.