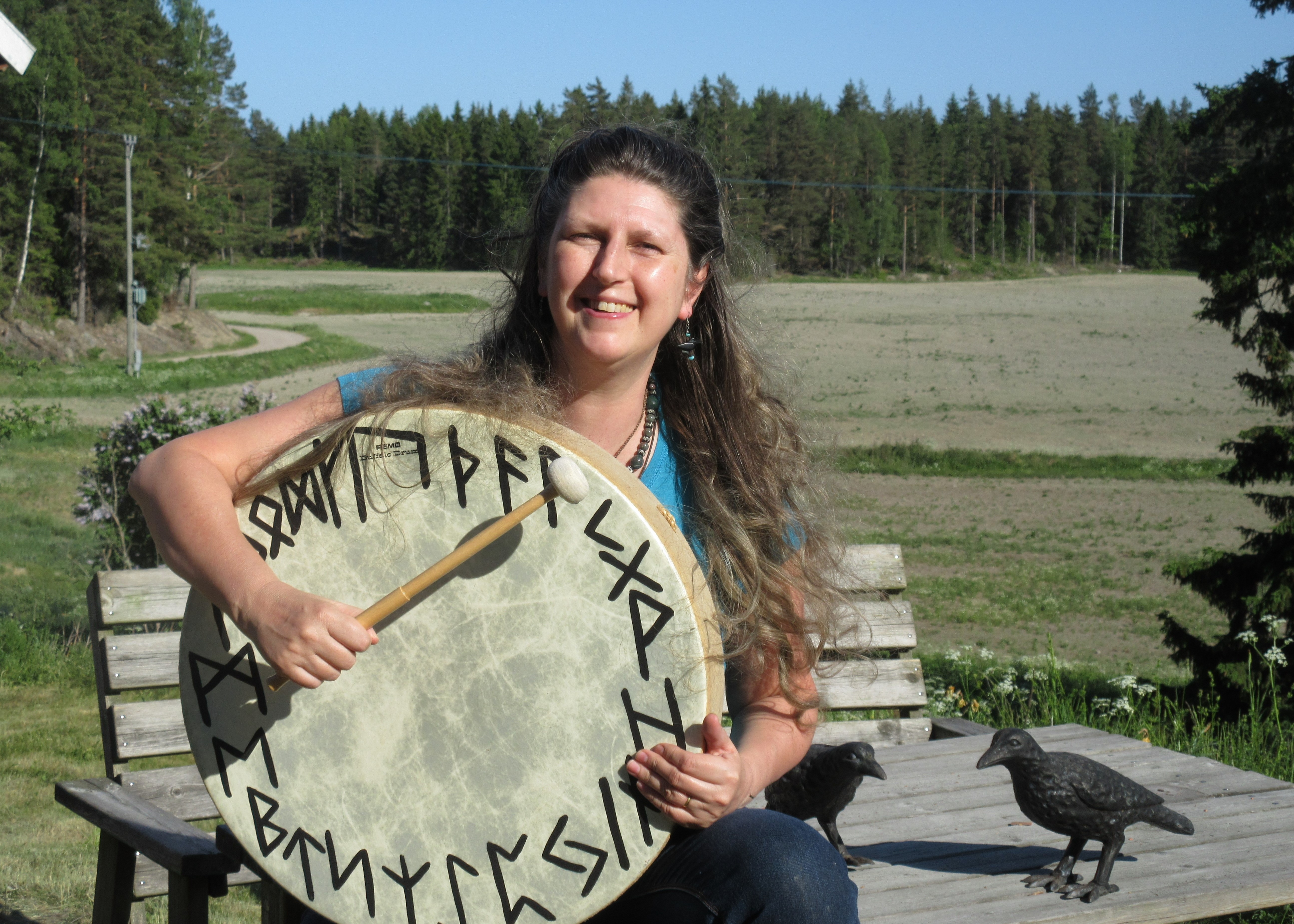 Welcome to this course!
You will meet Norse Gods and Goddesses, explore different realms, create (and use!) your own set of runes, experience a high seat ceremony and experience many other Old Norse traditions and customs.
(For a very detailed course description please email Imelda on [email protected])
I could not record the ceremonial evenings (for confidentiality reasons) so those are missing, which is reflected in the (reduced) price of the course.
Once enough people complete the course in their own time and location, my intention is to arrange a day of ceremonial work (High Seat + Hall of the Rune Magicians) allowing all participants to catch up. Advanced students will assist me on this day (but a date has not yet been set).
There are 12 Instruction Webinars in All, of which 10 are available as recordings for those who enroll in their own time!
The original working hours in 2022 (given in BST) were:
Monday 25 April: 10 AM - NOON, 3 - 5 PM
Tuesday 26 April: 10 AM - NOON, 3 - 5 PM
Wednesday 27 April: 10 AM - NOON, 3 - 5 PM, 7.30 - 9.30 PM (HALL OF THE RUNE MAGICIANS CEREMONY)
Thursday 28 April: 10 AM - NOON, 3 - 5 PM, 7.30 - 9.30 PM (HIGH SEAT CEREMONY)
Friday 29 April: 10 - NOON, 3 - 5 PM



BIO FOR IMELDA ALMQVIST
Imelda Almqvist is an international teacher of Sacred Art and Seiðr/Old Norse Traditions (the ancestral wisdom teachings of Northern Europe). So far she has written four non-fiction books and two picture books for children. Natural Born Shamans: A Spiritual Toolkit for Life (Using shamanism creatively with young people of all ages) in 2016, Sacred Art: A Hollow Bone for Spirit (Where Art Meets Shamanism) in 2019, Medicine of the Imagination - Dwelling in Possibility (an impassioned plea for fearless imagination) in 2020 and North Sea Water In My Veins (The Pre-Christian spirituality of the Low Countries) will be published in June 2022.
The Green Bear is a series of picture book for children, aged 3 – 8 years. The stories and vibrant artwork, set in Scandinavia, invite children to explore enchanting parallel worlds and to keep their sense of magic alive as they grow up.
Imelda has presented her work on both The Shift Network and Sounds True. She appears in a TV program, titled Ice Age Shaman, made for the Smithsonian Museum, in the series Mystic Britain, talking about Mesolithic arctic deer shamanism.
Imelda is currently working on a handbook for rune magicians (about the runes of the Elder Futhark) and on more books in the Green Bear Series. Imelda runs an on-line school called Pregnant Hag Teachings, where all classes she teaches remain available as recordings which can be watched any time!
Website:                           
http://www.shaman-healer-painter.co.uk/
YouTube Channel:     
https://www.youtube.com/watch?v=9pB5iiXMSrY
Facebook:   https://www.facebook.com/imelda.almqvist/
Instagram: almqvistimelda
Twitter: @ImeldaAlmqvist
Example Featured Products
Showcase other available courses, bundles, and coaching products you're selling with the Featured Products block to provide alternatives to visitors who may not be interested in this specific product.
Check your inbox to confirm your subscription